15 Logo Design Trends Every Designer Should Follow in 2017
The logo is all about representing a company and its vision. The trends are changing rapidly, something new emerges every year. But what stays is the philosophy hidden behind the logo design, as it reflects the main message of the brand and is aimed to make an unforgettable impact on customers.
We have seen plenty of changes in companies logos, but did we actually notice them? If not, then the mission is complete successfully. Having a suitable logo created in late 90's is undoubtedly great. But what makes a bad logo is a lack of modifications that are definitely needed if you want your brand to be up-to-date with this always changing world.
We have thought of main 15 logo design trends of the year 2017. Most of them are continuing the trends of a previous year, but with a noticeable evolution, of course. Let us have a look at what is considered to be modern and whether our favorite brands started up following new rules.
#1. Make it all simple
Simplicity in logos design ruled in a previous year and was considered highly effective. What else to say, it seems to be a great solution so far, for this trend rolled over from 2016 straight into 2017. Bright design, plain forms, tidy visual representation. Those are things wanted from logos nowadays. A big surprise. Even enormous and well-known companies risked to change their logos to a more simple version. Did you notice what happened to a MasterCard logo? To Airbnb? Instagram? Simplification is a choice of many and many brands these days.
#2. Hand drawn logo
Another absolute trend of 2016 remains popular in 2017. Even though transferring hand drawn images to a computer is always a challenge, demanding scanners, USB tablets, vector tracing and more and more, we still see this trend growing in popularity. Starting from food and wine companies and up to clothes and watches, every third company now has a hand drawn logo. Why? The answer is simple. Hand-drawn images feel comforting and human. Isn't it what we lack in our epoch of mechanization?
Another important thing is that hand drawing gives much more possibilities and opens the way to a wide array of effects and solutions. Much more than can be taken from a computer design. Yeah, even nowadays. No wonder this trend keeps rolling few years in a row!
#3. Negative Space
An image that is using negative space is practically a trick to catch viewers attention. You always have to look at least twice to understand the idea of both negative and positive space. This trend in creating logos will have a long life, as expected. When competing for a customer's attention, this one is an absolute leader. The best example of it is considered to be the NBC News logo, where the white cutting is creating an image of an iconic peacock. Still, from the aesthetics point of view, there are many more interesting examples. This method is a right way to create a true masterpiece.
#4. Color lift
No secret, that color takes one of the leading places in design overall. It would be totally wrong to take this point out of our overview. This year color has three primary vectors of evolvement.
A flat plane of a logo seems to be an issue to consider lately. Adding color gradient creates some depth and dimension for an image. Simple visual re-design but with a significant impact.
Color palette simplification
Using bright background color can hardly be called new. Still, 2017 brings a new rule to it. The tone of color is to be simple as much as possible. This, surprisingly, creates the sense of even more color presence.
If you are looking for a golden middle between two previous variants, then lucky you! Here it is. Take two simple colors, make an overlap in the middle and done. You've got two main trends combined in your logo.
#5. Shadow breaks
Presented are the four great examples, which are considered to be classics of shadow breaks already. The effect is close to using gradient but is more exquisite. You won't lose your very first chosen color but will get the depth of an image and more volume.
#6. Broken letters
The text breaking began recently, but we all know it won't stop that easily. In 2017 we expect more and more companies to risk that experiment without losing their client's loyalty. The idea is fresh and has a high potential to stick around for some time.
#7. Using photographic textures
Photographic structures laid down under the logo is something brand new brought by the year 2017. This year you might see wood, smoke, water or panorama city views under simple logos of your favorite companies. Do not wonder. The idea is brilliant.
#8. Geometry shapes
This trend is an absolute never-ending story. Still, new solutions always amaze. One can hardly believe that one simple idea can bring so many variable examples in the very end.
#9. Text in frame
This is an excellent method to make your customer remember the brand name. It is also a good example of clarity and simple message. Previously companies were careful when choosing this type of logo. It seems to be pale, obscure and imperceptible against bright colors or images. Still, 2017 is here. And this year puts text on a higher rate.
#10. Monoline
Simple graphics that uses only one thick line to create a cute image is now often used as a company's logo. Why not? Simplicity in everything, says 2017. This kind of design is staying fashionable up from 2015. A solid term, we should say. So go get it, it is still hot!
#11. Micro Lines
When talking about lines, this year goes a lot further in their usage. It says, use as many of them as you can, but… Make them thin. This is entirely wrong from the smart identity design point of view. But, surprisingly, it works. It should have been a printing nightmare. But, surprisingly, it is not. It breaks more than half of the defined rules. But, surprisingly, it works. A bold decision, we must admit. But, surprisingly, a working one.
#12. Wings
A big symbolism under this sign has caused a huge amount of its interpretations. Wings became a trend of this year. Loads of designers decided to create a bizarre combination of color gradients, shadow breaks, lines, and wings, of course.
#13. Moving items
We can safely say that 2017 is the year of GIFs and moving elements in web design in general. So, logos are not an exception. Constant playing with elements order is a new trend, which got popular at the beginning of this year.
Companies, like 23andMe
Giant Owl Productions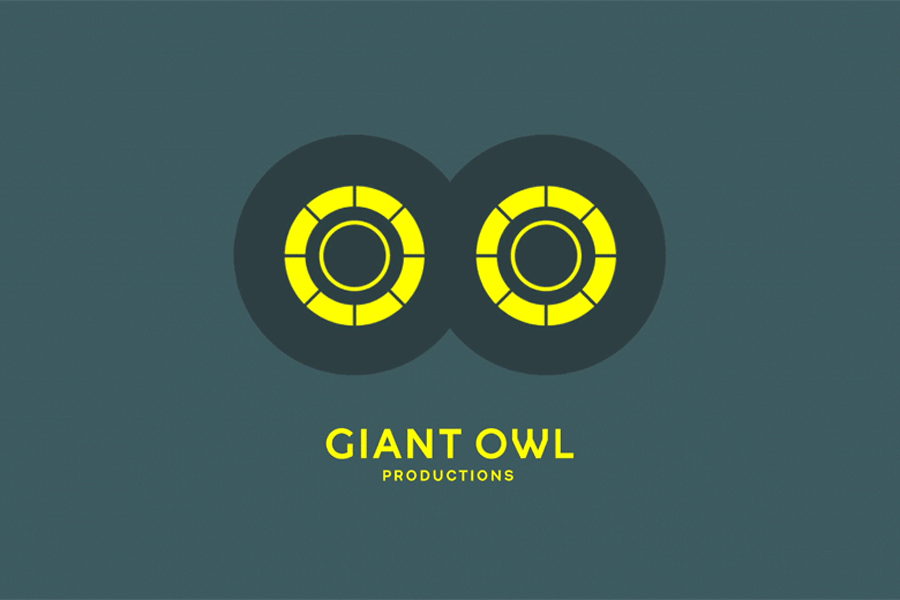 or Chaology
have already gone wild with this experiment. Luckily, it looks great.
#14. Fonts
This year brings a rule of a precisely careful fonts selection. Even our old friend Google, being as solid as a rock in its logo for years, changed the font to an Anti-Serif version. Reconsider yours as soon as possible.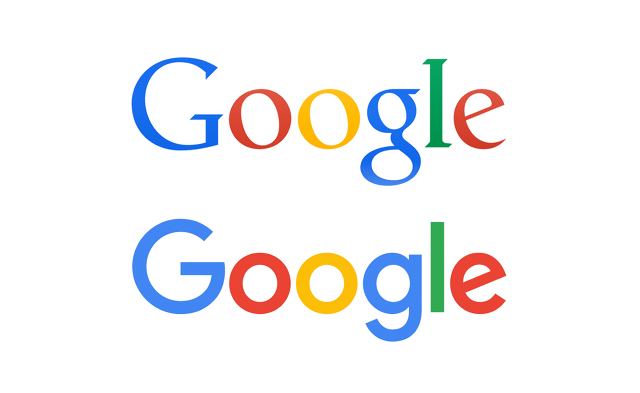 #15. Black and white
An old one, you say. Classic, we contradict. The combination of black and white is known for ages by now. Still, it is not getting any less popular. It suits any design and any scenario. Always stylish, always trendy.
Last thoughts
These best trends of 2017 are giving a lot of inspiration for being brave in experiments. A vast variety of directions, color, and font changes, text and shadow breaks are heading to a brand new stage in a companies logo design.
Yet, there is no need to rush for changes. Good old classic stays accessible. The main thing in nowadays branding is keeping up the story and the message of your company.