15 Things You Need to Bear In Mind When Dating an Introvert
College life is all about fun and social activities, but not for everybody. While being around people charges extraverts, introverts get their energy from within. Communication with other people often drains them.
What's certain though, these girls and guys seem shy and likable, and it's not hard to fall for them. If you are an extravert yourself, it might be a little tough to understand an introvert and build a relationship with him or her.
So take the following facts as your guide to the world of introverts, which will help you to build a true partnership with them.
They don't hate people. Introverts rather like them, but not all of them at once.
An introvert won't come up to you just to say "hi".
It's hard for them to be first to break the ice. This is the reason introverts do not date that often and are less sexually experienced.
An introvert won't probably call you the next day after a date.
It's not because they don't care about you. They just hate phone calls. As simple as that.
He or she acts in real life not as flirty as in text messages.
This doesn't mean they're not that into you. They aren't used to showing their affection.
If your date is quiet, it doesn't mean they don't want to speak to YOU.
Silence isn't necessarily awkward, you know.
They treat small talk like a meaningless and unnecessary act of politeness. There other ways to be polite with people.
They prefer meaningful conversations.
They like exchanging ideas, talking about feelings and real-life problems and joys. They'll expect the same from you.
They need space, and it's normal.
They give a lot of personal energy to communicate with other human beings. They have to recharge from time to time.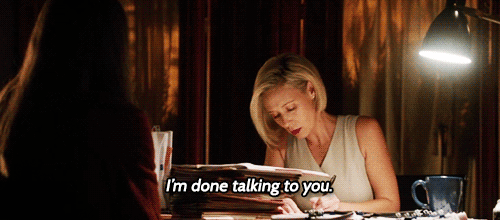 They like sincere and attentive people.
Introverts can sense lots of things that are happening around them. If you are withholding something from them, they will know it. Be certain: while they are not talking, they are thinking and analyzing.
They prefer quiet dates to loud parties.
And believe us, introverts can be fun!
They don't like last-minute invitations.
Being asked out on a short notice is not their thing. They need to get prepared to everything. They have probably made plans for the evening anyway. To watch a movie or read a book to a glass of wine.
PDA is absolutely not their thing.
They like privacy and want to have you to themselves, but not to accidental glances of those fifty passers-by.
They won't tell you right away that something's wrong.
They'll rather leave and spend some time on their own. You'd better learn to read their body language.
They will never become extroverts
It's a biological trait, so don't try to change them. They will not force you become introverts either. Just don't even try to convert them into loving big companies. Pointless.
They expect you to gain their trust.
When you prove that you're trustworthy, your introverted sweetheart will feel safe around you. You better be ready to see more of their true funny flirty selves!