How to Mix Being a Student And a Mother
Life is a wayward lady. Today you're a sophomore, writing tons of essays after classes. Tomorrow you're suddenly an aspiring mother, changing tons of diapers after classes too. How to juggle being a mom and being a student at the same time?
There's no easy answer to the question. Some of the answers you won't like at all. But that's life and there's nothing easy about it. First and foremost, you should consider academic leave option, available at the most educational establishments.
In most cases, academic leave will be granted starting from the 7th month of pregnancy and till your child turns three. Academic leave is available for both parents, and this option is your number one way to go.
Caring for a child is a difficult task, yet being on academic leave you won᾽t need to mix it with studies. Being a high-achieving student and caring mother at the same time is a mission next-to-impossible. In the meantime, juggling parenting and studying is a path to nowhere. Better take the academic leave and then continue with studies when you child turns three. It's the best option possible in this case.
But what if waiting for three years isn't a resolution at all? Let's see what kinds of workarounds there are. Remember though all these are intermediate solutions.
Rely on your husband
If your husband (father of a child) and you are students, then any of you can take an academic leave, while the other will carry on earning a degree and finding a proper job to provide for the family. Today a stay-at-home-dad is as a widespread scenario as a stay-at-home-mom ten years ago. To get a more detailed picture on a new family type I do recommend you to view Albert and Esene case. If you put educational goals above everything else in life, you can continue studies, while a father will take care of a child while you attend classes. Using breast pump will become your one of the most frequent activities.
Rely on your parents
Grandparents usually reveal themselves as the best nannies around. In case you're a single mom, or your husband must finish off a degree no matter what, then leaving a baby to grandparents is a wise way out. Since they rose you smart enough to enter a college and have a chance to graduate, they'll manage to watch after a newborn or a toddler under three years old. Don't forget about your breast pump!
Rely on your professors
On your sophomore year, academic leave is the number one option alongside the two options we've already discussed. However, if it's your last year before graduation, or the last semester, then you can ask professors to let you attend classes with a baby. Although the thing is discussed individually, asking every professor for an official written permission to attend classes together with your child, eight times out of ten young mothers are allowed to do so. You'll have to sit near the exit though and be asked to leave an auditorium, should a little man fuss around or cry. Breastfeeding in a classroom is forbidden too. Still, it's a nice way out for a senior year student and a mother to finish off education.
Rely on a nanny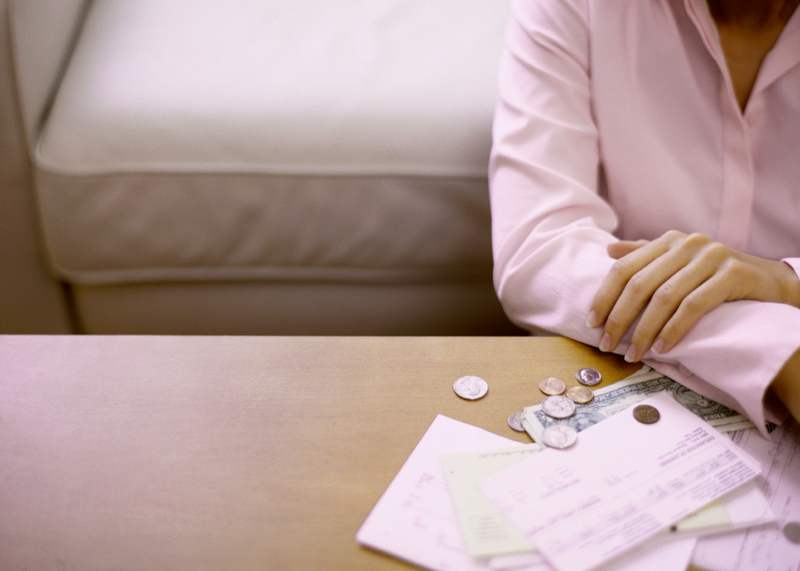 There're nannies for toddlers just as there're nannies for newborns. However, the last might cost you a fortune as watching after an infant is hundred times harder than after a more grown-up child. In case you have a financial resource deep enough, hire a nanny even if you're a stay-at-home parent since a spare pair of hands will be of great use anyway. Raising a kid is a job, so professionals are welcome here just as anywhere else.
Rely on distant education
Studying distantly and taking exams online is another thing you can try. When your parenting skill gets strong, and you come to terms with being a mother, you can get back to studying at home. Unfortunately, being a patent takes away almost all free time. Sometimes you won't have time to sleep at least five hours a day, not to speak about five hours to dedicate to studying and cramming for exams. When a child gets one year old, maybe a bit elder, then you can start working in this direction back again. By this time, taking care of a child usually gets easier and doesn't consume all your time. Plus, once again, a husband and grandparents will help carve out enough time to hit the textbooks.
Bottom line
The best-case scenario for a student-mother is taking an academic leave. First, you care about your child till she turns three. Then you finish off studying and earn that degree with a three-year delay.
But since life is too unpredictable, exceptions to the rule often happen. Waiting for three years to continue studies is a long time, sometimes we don't have that much time in possession. That's why with enough help from a husband, your parents and professors, workarounds may apply. Still, your child is a top priority, that goes without saying.